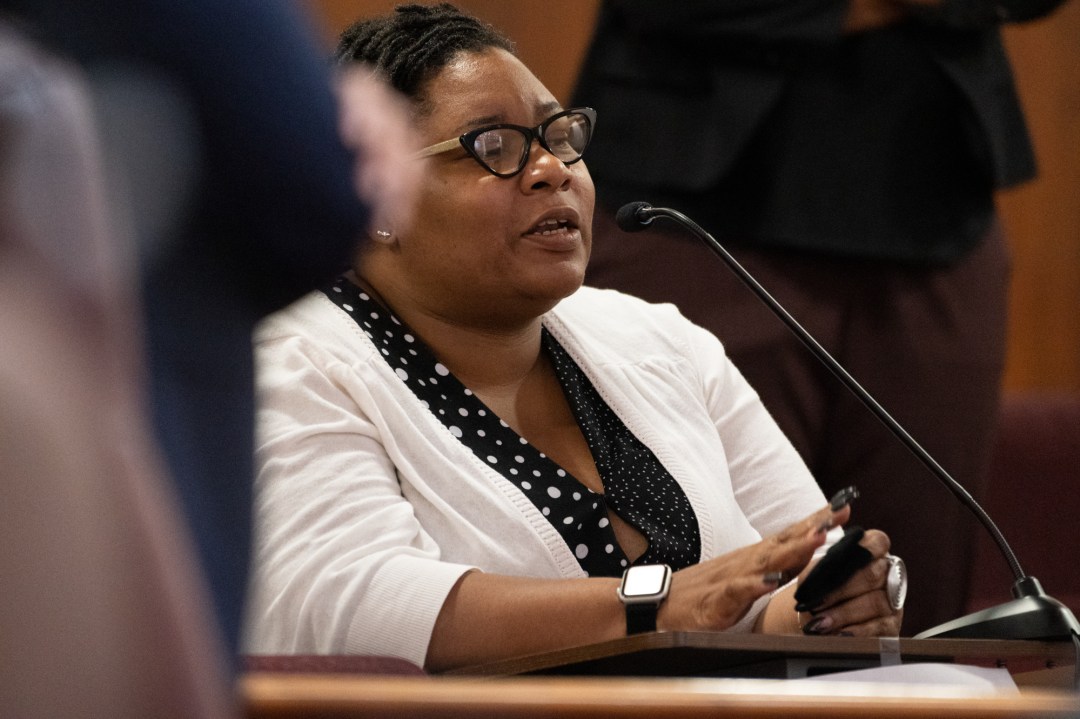 WOODLAWN – South Side Ald. Jeanette Taylor (20th) is recovering from coronavirus after feeling symptoms for a few weeks.
Taylor tested positive on September 20 and is resting at home, she confirmed to the Block Club on Tuesday afternoon. Flu-like symptoms caused the alderman – who represents parts of Woodlawn, Washington Park, Englewood, and Back of the Yards – to miss the September 14 city council meeting as well as the first shovelful of the Obama Presidential Center. , Tuesday, she said.
Taylor was vaccinated in March, according to the Hyde Park Herald. She was initially reluctant to get the vaccine, in part due to past mistreatment by the health care system, but changed her mind and got the vaccine after her hairdresser contracted coronavirus, he said. she told the Herald.
The first-term alderman supported residents' efforts to secure housing protection for Woodlawn and other community benefits before the Obama Presidential Center arrived. Taylor and Ald. Leslie Hairston (5th) did not attend a press conference in April to announce preparatory work near the Obama Center site.
"The mayor's office needs to join the wishes of the residents of the 20th Ward for construction work related to the center and better communication from city officials," Taylor said at the time.
Block Club Chicago's coronavirus coverage is free to all readers. Block Club is an independent, 501 (c) (3) newsroom run by journalists.
Subscribe to Block Club Chicago, an independent newsroom, 501 (c) (3), run by journalists. Every penny we report on Chicago neighborhoods.
Already subscribed? Click on here support Block Club with a tax deductible donation.