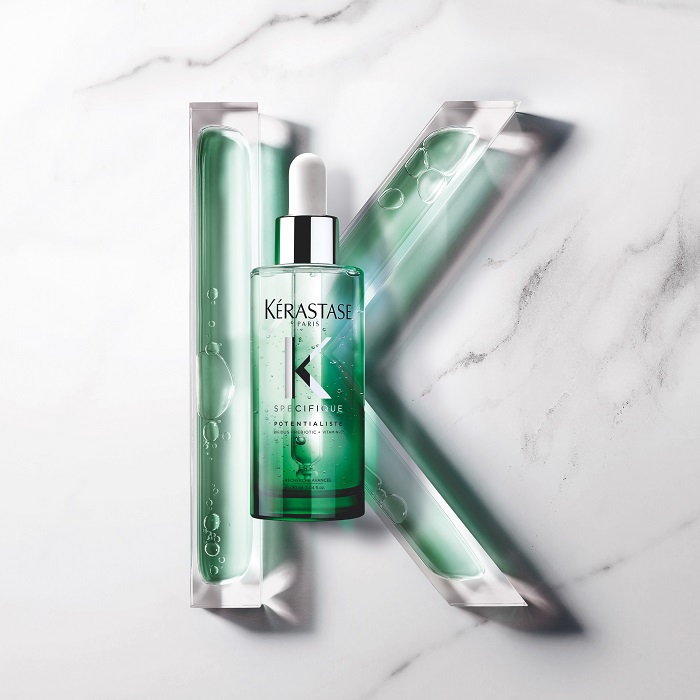 COVERED in hair as it is, it's easy to ignore your scalp. A scalp care press conference held earlier this month by Kérastase Philippines details how to take care of your scalp, which is often ignored in favor of skin and hair care.
"Beautiful hair starts with a healthy scalp," said Annadel de Leon, Senior Education Manager at Kérastase, during the press conference. The event was organized to promote the launch of Kérastase Spécifique Potentialisté, a serum for the scalp. The serum works with the scalp microbiome to maintain and restore balance between the body and its microbes, unlike the old paradigm of eliminating them completely. The product is equipped with a combination of Bifidus prebiotics and probiotics and an advanced vitamin C derivative with antioxidant properties. The addition of these ingredients to the serum's formula is supposed to nourish the microbiome with each application, strengthening it against daily external aggressions and restoring its optimal state of protective barrier. With daily use, the serum is said to ensure that the scalp is hydrated, healthier and revitalised. The brand is part of the Professional Products Division of the L'Oréal Group.
Ms De Leon said the scalp is four times more sensitive than our body's skin because the scalp has more sebaceous glands, blood vessels and nerve endings. "We really should treat our scalp the same way we treat our face," she said. "We see a hairdresser or we go to the doctor if we already feel itching, tenderness or dryness," she noted, pointing out that the scalp is only taken into account when there is already problems.
"Hair begins at its roots, or in the scalp."
Ms De Leon said scalp (and therefore hair) problems are caused by external and internal aggressors. Regarding external aggressors, she says, "We really can't do anything about it; it's there." These include exposure to heat (including styling), air, pollution, and water. Internal aggressors include diet, stress levels, and hormonal changes Untreated, they cause dryness, frizz, hair loss and dandruff.
To deal with these aggressors, she gave a number of tips. They include the use of two shampoos (one that takes care of the scalp, the other of the hair); exfoliate the scalp twice a month (service available in Kérastase partner salons), moisturize and care for it (ask about Kérastase Spécifique Potentialisté).
"It should already be part of our skincare," Ms. De Leon said.
The serum will be available in the official Kèrastase store on Lazada from March 27. — JLG